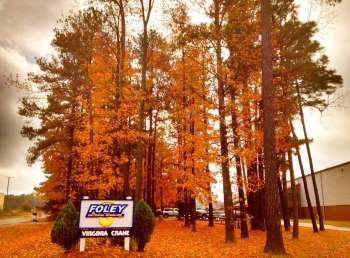 MISSION STATEMENT
Provide the best quality product at a reasonable price.
Provide the highest level of customer satisfaction through efficient design, quality manufacturing, and customer service.
Maintain the highest levels of professionalism, integrity, honesty, and fairness in our relationships with our customers and suppliers.
Ensure the longevity of our company through repeat and referral business achieved by customer satisfaction in all areas including timeliness, attention to detail, and service minded attitudes.
At Foley Material Handling we are manufacturers of Overhead Cranes, Gantry Cranes, Stacker Cranes, Storage Retrieval Systems, Process Solutions for refinery furnaces and incinerator furnaces and Plating Lines for high volume production. We specialize on custom Build-Up Hoists as well as our Savage Series Hoists, Standard and Custom Controls for Crane, Hoist and special equipment.  We also build Turntables, Drop Tables and Table Rebuilds for the Railway Industry.  We also provide custom End Trucks and our own line of CRANEtrux.
VIRGINIA CRANE®, CRANElink® and CRANEtrol® are registered trademarks of Foley Material Handling Co. Inc. Please contact us if you wish to receive additional information about our products or to schedule a tour of our facilities.