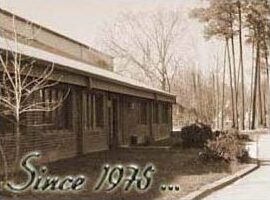 In 1975 Dale Foley founded Foley Material Handling.
Early projects involved Cleveland Tramrail Patented Track Monorail and Crane Systems that Dale would design and install with a small crew of employees.  Next came the design and manufacture of single girder cranes, and growth was continuous from there.
The VIRGINIA CRANE® Trademark was established in the early 1980's along with the manufacturing of box girder cranes.
The company has expanded the Service Department, Sales Team, and Engineering Department to become a Premiere Custom Crane and Hoist Builder with top quality products and a great reputation in our industry. The industries we are proud to serve are:
Railroads

Mining

Shipbuilding

Power Generation Plants

Aluminum

Steel
Our ability to provide severe duty equipment along with rebuilds and modernizations puts us a step above many crane manufacturers. As industry moves towards automation, we are increasingly working on Automated Storage Retrieval Systems and automated production projects.
We look forward to further growth and continued customer satisfaction.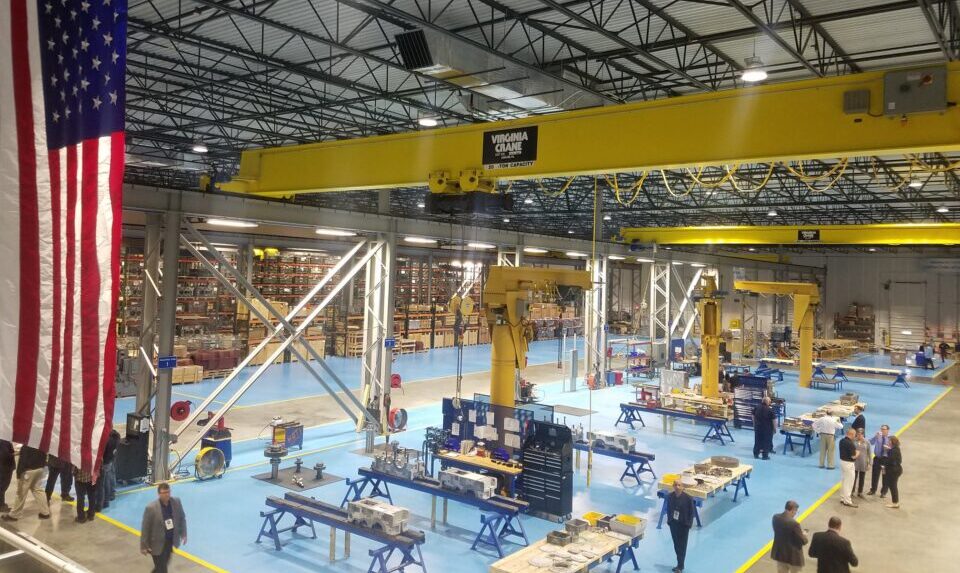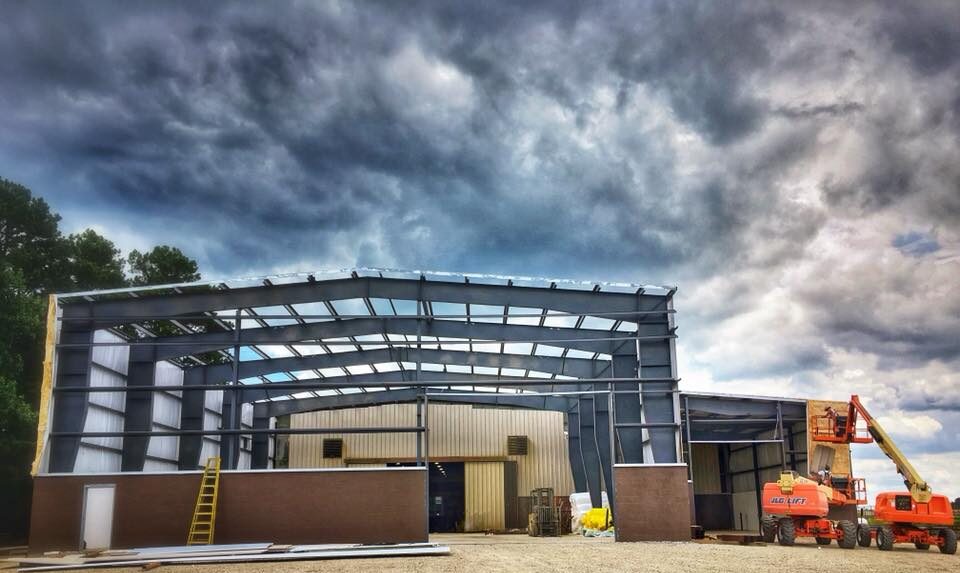 One of two building expansions in 2018