Above all, it makes no difference who built your crane when it comes to parts. We provide manufactured VIRGINIA CRANE® parts, and can supply replacement parts for other makes and models as well. 
In addition to parts, we offer factory direct troubleshooting and repairs on Cattron/Laird, Magnetek, Cervis/Danfoss, Remtron and other remote control products.
Our parts team has a combined 40+ years experience in the field.
Our inventory items are available for same-day shipping if order is received by 3pm EST Monday – Friday. In addition, if you contact our parts department directly we can provide you with parts from our in house inventory, or we can assist in getting the parts needed.
DAVID LEWIS


Parts Manager
Direct (804) 459 1138
Parts Associates
RICK ELLIOT


Direct (804) 459 1130
MATT ROY


Direct (804) 459 1148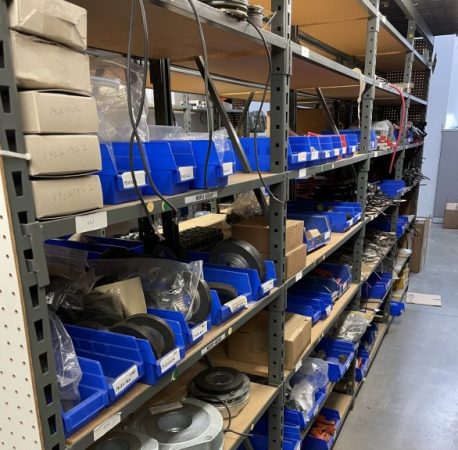 Manufactured VIRGINIA CRANE® Parts
Common Spare Parts Requests
Companies / Brands
Manufactured VIRGINIA CRANE® Parts
Wheel Assemblies
Sheaves
Rope Drums
Hook Assemblies
Complete Lower Block Assemblies
       … and more!
Common Spare Parts Requests
Companies / Brands